Shopping Systems 3.0 Explained
Internet Radio Live Performance
Shopping Systems is an interactive live performance built on internet and two speakers (speech performers Augst & Beck), attached to a transmission system, - either FM radio, or a PA sound system.

In the internet there is a simple shop, where the audience may build fictional Personal Computers by selecting single components like harddisks, memory and the like.

If a PC is "ordered" it will be saved in the database of the website.
The PCs will be "delivered" from the saved data by the performance artists through speech afterwards.

In this setup the input of the audience, the users, will generate a plot on which the speech performance is based. Users will get feedback of their orders and may react on them further on.

There are two options for interaction:

a) the speech performance is delivered through FM radio, or internet live stream, so everybody able to receive one of them, may interact through his or her home computer.

b) the speech performance is delivered through a PA system with an audience in front of it. Here, interaction will require the audience to be equipped with some PCs.
Shopping Systems has been performed as a FM radio show by ORF Kunstradio (Vienna) in 2005. And as a stage show by TUBE performing space (Munich) in 2006. PCs worth 420,643.00 Euro have been sold.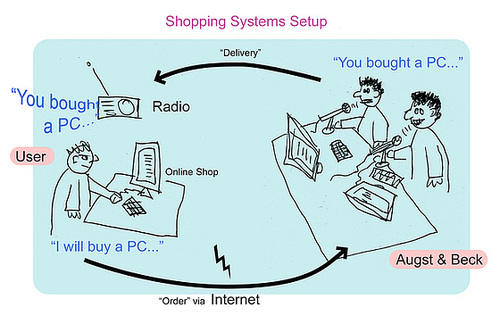 Pictures
From live performance in Frankfurt, 3.7. 2005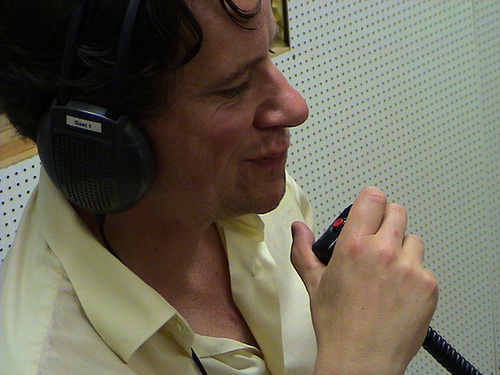 Video
Audio
* * *